Ava Said was founded to continue Ava's legacy & mission to give. Shop locally made tees, hoodies, hats & accessories!
Shop Now
Donate Now
10% of Ava Said proceeds benefit the Wichita Children's Home & the Nicaragua Foundation.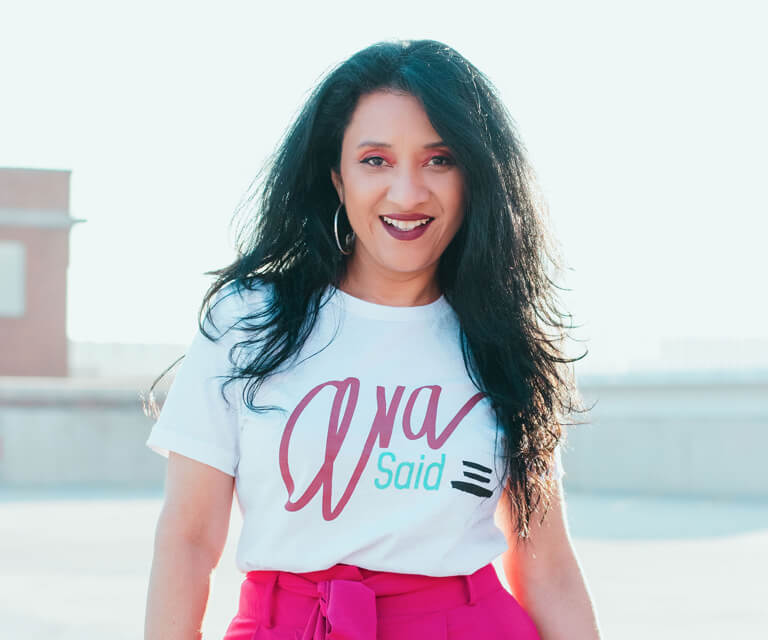 Hola, I'm Thirza (Tear-Za)!
Ava (Ah-Vuh) Said is not about my story, but that of my grandmother. I created the Ava Said line of clothing in honor of my grandmother's legacy. Every shirt, hat, or accessory helps keep her spirit alive by spreading Ava's morals & values to help those in need…one item at a time.
Ava Said donates 10% of all profits to the Wichita Children's Home, which relies on the community to supply 24/7 resources to children in need. We also support the Nicaragua Foundation to provide children with school supplies & fun events they deserve to enjoy!
Who We Are
A Very Humbling "Gracias"
Ava Said heard these children in Nicaragua were deeply in need of shoes before starting their school year and was able to provide them. This special "gracias" (thank you) means so much to us as we work to carry on Ava's legacy of helping those in need – we know she would be proud. Ava Said says "de nada" and you're very welcome!