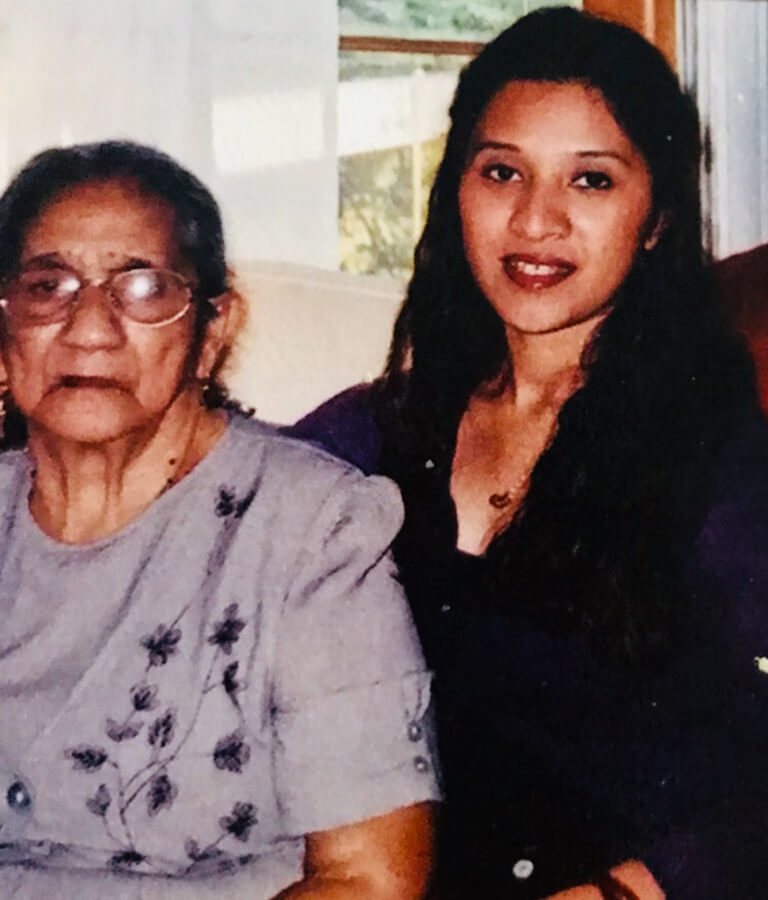 Hola, I'm Thirza (Tear-Za)!
In 1980, my mother immigrated to the United States and I stayed with my grandparents, Ava (Ah-Vuh) and Papa Pablo. 
At age 5, my mother brought me to Compton, California, and later to Los Angeles, where I lived until I was 16. That year, my parents moved our family to Kansas to find better jobs and give more opportunities to my sister and I. While I've lived in Kansas for years, I still consider Los Angeles my hometown.  
Ava Said is not about my story, but that of my grandmother. I created the Ava Said line of products in honor of my grandmother's legacy – to keep her spirit alive and spread her values of compassion, care & generosity. My journey now is to continue Ava's legacy. I strongly believe that there is more happiness in giving than there is in receiving.
Ava Said donates 10% of all profits to organizations that provide resources & create jobs for youth in need.
Special thanks to "K" for his involvement in helping to continue my grandmother's legacy.
What We Do: Continuing Ava's Legacy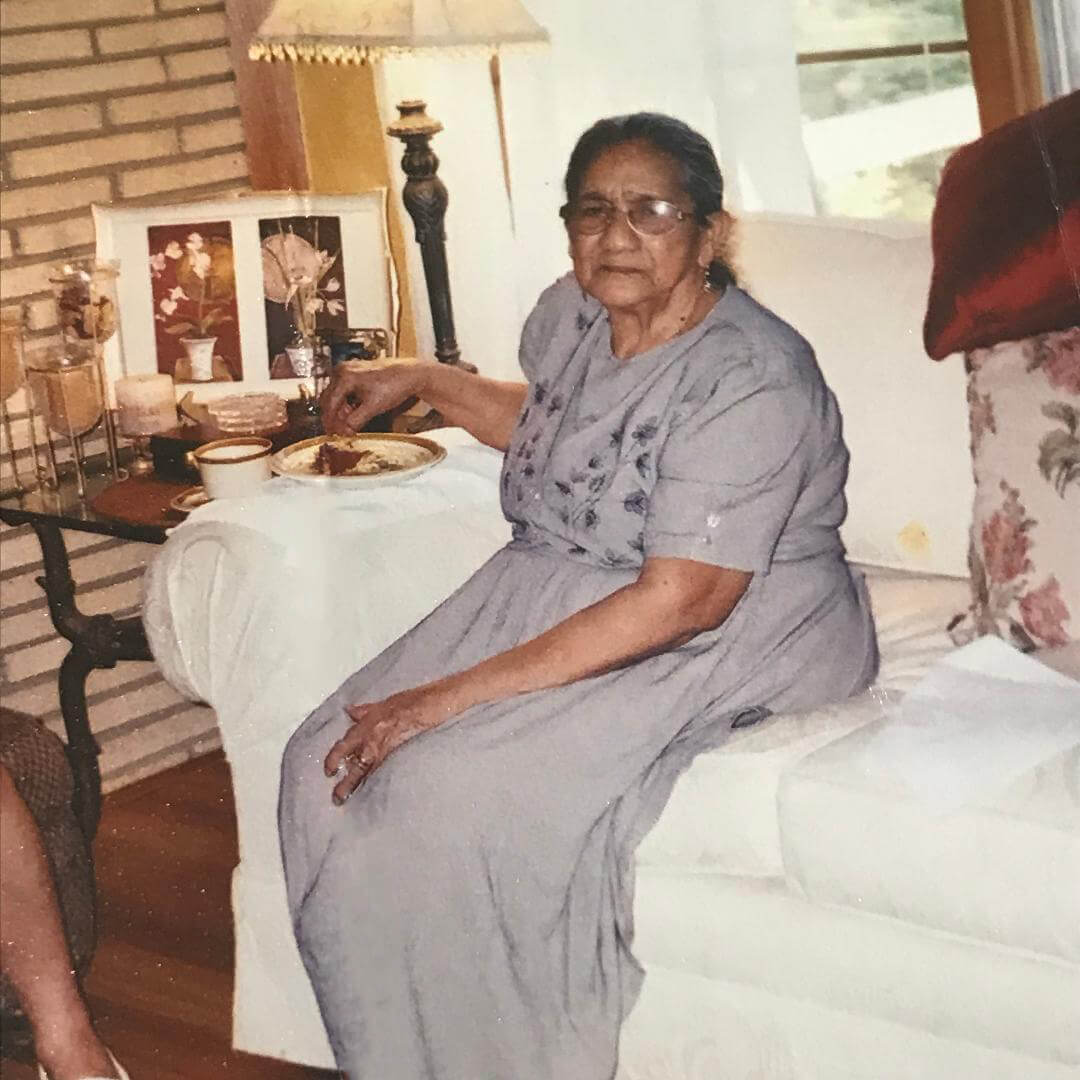 Throughout her life, Ava helped a lot of people. She always said "behind every name is a story," and those stories need to be heard without judgment. What has happened and will happen to us forms our paths. We're here to listen and take action as Ava did.
Our goal is to empower and give a voice to the voiceless through art. Each Ava Said item is designed by local artists and created based on true stories from survivors of homelessness, addiction, or abuse.
The purchase of every tee, hat & accessory not only tells their stories – but works to prevent hardship by giving resources & providing jobs for youth in need.  
Actions Speak Louder Than Words
Ava had a very kind and loving heart. Rather than saying how much she loved you, she showed love with her actions. I have so many memories of her kindness, but these are two of my favorite stories about mi abuela (my grandmother). She was always a fan of the phrase "where there's a will there's a way." You don't have to be wealthy to help someone, all you have to do is to cultivate a heart to want to.
Feed the Hungry
When we lived in Nicaragua, a neighboring family included a mother of 8 children, several of whom were born with a bone disease that caused their bones to deteriorate with age. The family didn't have the means to get by at times. Each time the family didn't have food, they would close the door and not come out of their home.
Ava quickly learned what that closed door meant and would begin cooking without saying anything. When the food was done, she would say "Come on Thirza, let's go and deliver this food." When we knocked, the mother wouldn't open the door because she was ashamed of not having food for her family, so we would leave the food on the sidewalk.
After the mother picked up the food and fed her children, she would open the door and the kids would come out and play. Ava did that for several years and some of the children were even put through college by our family.
Share Your Wealth
In Nicaragua, we were the only family with a TV in our neighborhood when I was young. My mother moved to the U.S. and sent money to our family, resulting in us having more of a means than many other families in our area.
The kids in the neighborhood would come and stand outside our windows, trying to watch the cartoons my cousins and I were watching. I would simply look at my grandmother and she would nod her head yes, knowing what I wanted to ask. All the kids in the neighborhood came in and watched cartoons with us!
As they watched TV, Ava and I would cook and make popular Nicaraguan ice cream treats for the kids. My grandmother knew that doing these kinds of things brought me happiness – and she enjoyed seeing me happy.
10% of all proceeds benefit organizations that provide resources and future employment to youth in need. Help us take action and shop Ava Said products here!